Affordable Dental Clinic & Dentist Singapore
RESTORING TEETH
RESTORING HEALTH
Step into the world of dental care like no other at Wellness Dental Studio. At our dental clinic Singapore, we are committed to giving you a brighter and healthier smile by offering a patient-centered experience with the highest dentistry standards and quality.
Our Range of
Dental Services
Our Singapore dentist group offers a wide range
of dental services, from routine check-ups to complex
& advanced procedures. Following are the top services
our dental clinic in Singapore has to offer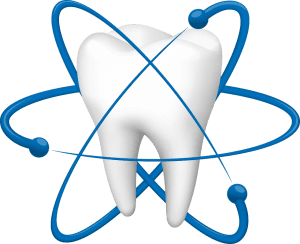 Ready for Your Smile Makeover?
Your dream smile is just a click away! Schedule your appointment now to embark on a personalized journey towards a brighter, healthier you.
Book Your Smile Makeover
See what our patient says about us
Dr. Lai Pui Li very friendly n patience dr….. n the staffs here also friendly n helpful n angela as well. Was so shocked that she was here! I watched her grew up. Thank you doctor lai for helping me get my desired smile!!!! I'm so happy 😊
Have been visiting Wellness Dental and specifically
Dr Kevin
. He is very gentle & patient, absolutely no fear to see him every 6 months to get my teeth cleaned. Receptionist/Dental assistants Angela & Chloe are very friendly and genuine. Thank you for making my dental appointments so comfortable.
Thank YOU
doctor Ray Tang
for his expertise. We appreciate his patience and practice. I only trust this clinic and my whole family comes here with my wife and children too. I came in with pain and doctor solved it for me. Receptionist Angela and Shane takes very good care of me. Thank you for the hospitality. My pain is gone before I go overseas and I can eat food good 🙏🙏🙏🙏🙏
We are rated 4.9 out of 226 Google reviews

Our Panel of Doctors
Meet our expert and affordable dentist in Singapore.
Dr Raynald Tang
Dental Surgeon
Dr Raynald Tang, a dental surgeon with many years of experience, holds a distinguished professional qualification from the Queens University of Belfast in Bachelor of Dental Surgery (U.K).
Dr Germaine Lee
Dental Surgeon
Germaine Lee graduated with a Bachelor of Dental Science (Hons) from the University of Queensland. She was awarded the Queensland Group Award.
Dr Tan Wei Chong
Dental Surgeon
Dr Tan graduated with a Bachelor of Dentistry (Honours) from the University of Queensland. Trained in the California Implant Institute, he is also the certified provider of Invisalign, the invisible way to straighten your teeth without braces.
Dr Kevin Lai
Dental Surgeon
Dr Kevin believes when a person has a good understanding of their oral health, they will be able to make a more informed decision. He takes time to explain findings and go through options so you're involved in your own oral care.
Dr Amanda Tan
Dental Surgeon
Dr Amanda is known for her gentle and comprehensive approach that has been consistently developed through years of experience in various dental clinics in Australia and Singapore.
Dr Lai Juen Bin
Dental Surgeon
Dr Lai received his Bachelor of Dental Surgery from National University of Singapore (NUS) in 2000 during which he received numerous awards (Dean's List, Singapore Dental Association Bronze Medal, Gold Medal for best in clinical dentistry).
Our Friendly Support Staff
Locksze
Practice Manager
Locksze is an experienced dental assistant with a strong background in local dental practices. She consistently goes the extra mile to thoroughly understand each patient's unique needs and is dedicated to delivering exceptional service. Her attentive and compassionate nature ensures that she is always available to listen and provide support.
Why Choose Wellness Dental Studio
Our team of qualified and highly experienced dentists is available to provide top-notch emergency dental service to our patients and
following are the features that set us apart from other dental clinics in Singapore.
Emergency dentist
Minimal Wait Time
When you book an appointment, we will ensure you a minimal wait time for your dental treatment.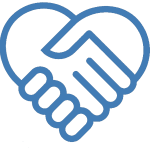 Friendly Staff
Our warm, friendly, and welcoming staff is dedicated to making sure your experience at our clinic is pleasant and hassle-free.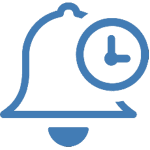 Reminder Of Appointment
You will always attend your appointment as our support team will keep you updated through phone calls, text messages, and E-mails.
Patient-Centric
Approach
We place you at the center of every decision so that you become comfortable and updated. Your dental well-being is our foremost priority.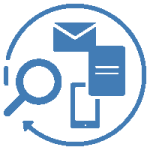 Follow-up Calls After a treatment or procedure
For your dental health and well-being, we go the extra mile by follow-up calls to ensure that your post-treatment experience and dental condition are as expected.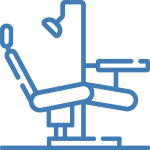 Advanced Equipment and Technology
We use the most innovative equipment and modern dentistry technologies to ensure optimal oral health and well-being.
We are the ones you wanna choose
Government Subsidies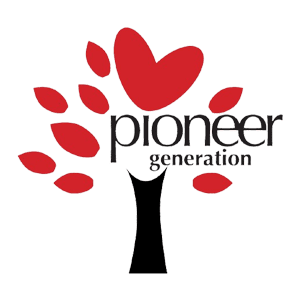 Our Insurance Partners
Our Corporate Partners
About us
Wellness Dental Studio

Singapore
Every tooth in a man's head is more valuable than a diamond.
~Miguel de Cervantes

At Wellness Dental Studio, you will experience first-rate dental care from top dentists in Singapore and aesthetic treatments for you and your loved ones.

Easing your pain and providing comfort is our priority. Trained in anxiety management, our staff knows the best way to engage with you to make you feel relaxed, making every treatment pleasant and happy.
Know more about us
Wellness Dental Studio @


Lucky Plaza Orchard Road
Book An
Appointment
Book your next dental appointment on our website for
a healthier, brighter smile.
Emergency Dentirtsy Cost in Singapore
To know the pricing details or cost of emergency and night dentistry in Singapore please contact us