DENTURES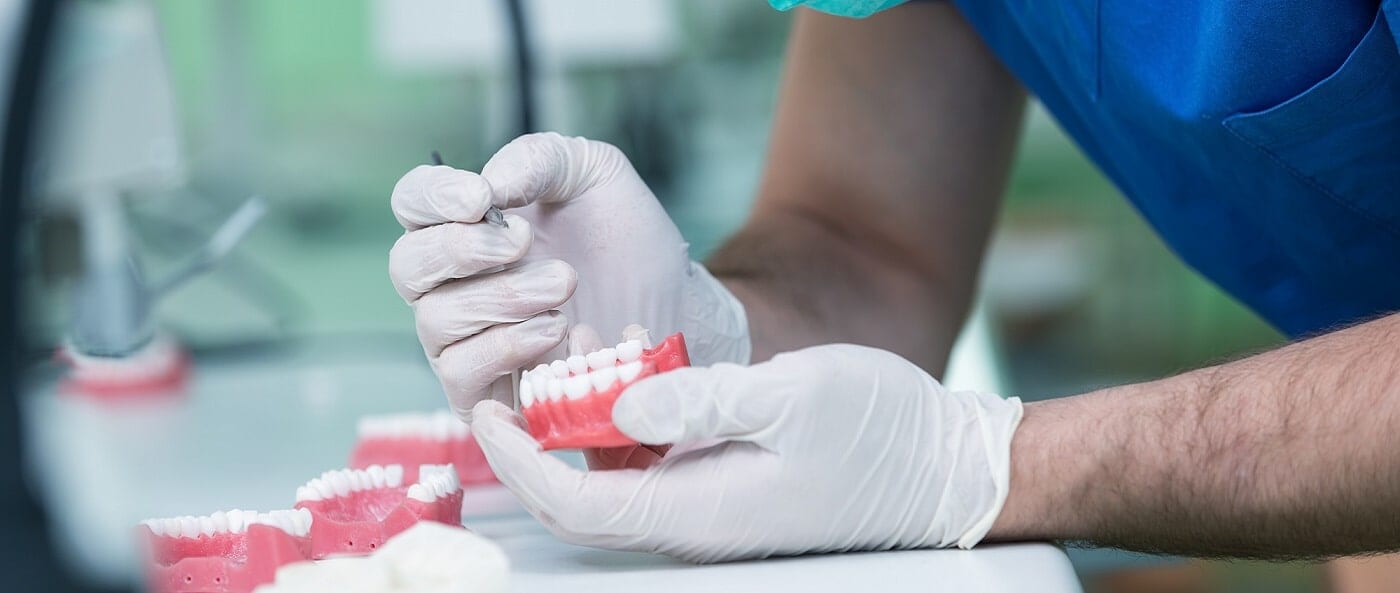 YOUR QUERY!
[wpforms id="379″ title="false" description="false"]
Dentures are a suite of teeth that can be easily placed and removed at will. They make an excellent choice for those who are looking for a natural, non-permanent solution to replace their teeth.
Modern dentures are highly realistic in appearance and mimic the natural look of teeth. They may need some getting used to in the beginning, but they are generally considered comfortable.
What Are The Different Types of Dentures?

Dentures come in three varieties: conventional full dentures, immediate full dentures, and partial dentures. Our dentists at Wellness Dental Studio will examine the health of your oral cavity, teeth, and gums, and recommend you the best choice for you.
How Are Dentures Made?

Dentures are custom-made implants that fit over your gums. Full dentures have an acrylic base that covers the roof of your mouth or the hard palate from above and accommodates the tongue from below.
How Do I Get My Dentures?

To get your custom-made dentures, you will need to get an appointment at Wellness Dental Studio. Our dentists will first take impressions of your mouth which will then be used to construct a denture in our laboratories.
One of three types of dentures can be made. Conventional full dentures can only be placed after all-natural teeth are removed, and the underlying gum has healed. This can take several months.
Immediate full dentures are placed immediately after all-natural teeth are removed. However, these dentures need to have multiple follow-up appointments for realignments until the tissue and bones have completely healed.
For partial dentures, you don't need to get your natural teeth removed. These dentures sit on a metal body that is inserted into your natural teeth. Partial dentures may need crowns in the underlying natural teeth for better anchorage.
What To Expect After Getting Dentures?

Dentures can take some time to get used to. Many people complain of a bulky or loose feeling in their mouth as well as excessive saliva. After a few months of use, dentures eventually become comfortable.
How To Care For Dentures?

Denture care is extremely important to make them last for a longer time. You should handle your dentures gently, keep them moist and brush and floss regularly. It's also important to visit your dentist frequently if you have dentures.